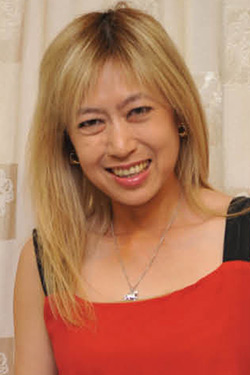 Dear readers,
The past month was an eventful one for Malaysia. We had our 14th General Election, which saw Tun Dr Mahathir lead the opposition coalition Pakatan Harapan to a spectacular victory. The feeling that swept through the country the week immediately following the shock win was one of jubilation, with new hope that moving forward, a lot of what is wrong with Malaysia's current governance can now get fixed. Finally it is beginning to really feel like 1 Malaysia, where nationality counts for more than race, where parties with seemingly diverse beliefs can share a greater common goal, allowing them to work harmoniously and effectively together.
While the road is long, the vibes are optimistic.
We cover this historic moment in several articles this issue, looking at how the opposition unseated Barisan Nasional, the coalition that has ruled Malaysia since Independence 61 years ago. We take a look at the very telling symbols surrounding the election, from the party logos, to the feng shui of the Petronas Twin Towers and the city skyline, to the impact of Malaysia's main Dragon. We also note the astrological influences surrounding Election Day and the lead up to that day.
As the euphoria wore off and the new government got down to the real work, on the other side of the world, Prince Harry and Meghan Markle gave us something else to keep us glued to our screens. Their much-awaited wedding had millions tuning in to watch the world's favourite couple tie the knot. There is nothing quite like a Royal Wedding and nothing at all like a British Royal Wedding. Meghan made for a magnificent bride, and her diverse heritage was evident throughout – from the animated African-American preacher, to the fabulous gospel choir, to the hugely talented young cellist Sheku Kanneh-Mason whose beautiful music permeated every inch of St George's Chapel. It was a celebration of love, of devotion and of diversity.
Here at WOFS we celebrated some diversity ourselves, with students from 15 countries participating in Lillian Too's most recently concluded Master Practitioners Course in Feng Shui. Their varied backgrounds, professions, cultures and experiences made for great exchanges in class, and despite these differences, their shared interest in and passion for feng shui quickly made them firm friends. Said one participant, "Lilian simplifies what is traditionally a complex practice." Another said, "For me personally, Lillian is the ONLY one who makes feng shui fun and understandable."
This reiterates why we started this magazine, to update readers and practitioners on a regular basis, because the one single truth of existence is that we live in a constant state of flux; nothing is constant except change. Luck is never all good or all bad and practicing feng shui is in effect simply navigating one's luck patterns through the relentless passage of time. Learning to observe the world through feng shui eyes makes us more perceptive to the energies around us - and analyzing world affairs from celebrity to politics, to individual success stories and fashion trends, makes feng shui come alive, allowing it to permeate our lives in the most natural and beneficial of ways.
Our success stories this issue feature a talented Malaysian-bred British-raised portrait artist Hannah Wan, who is now also pursuing her passion for documentary filmmaking, as well as two inspiring young men Patrick Goi and Ayden Mok, who demonstrate that the power of determination can overturn whatever slings and arrows of misfortune that may be thrown one's way. Experiencing hardships can be spotted in one's Paht Chee - but with the right attitude, one can cope and come out stronger.
The other thing about our magazine is our wonderful travel stories, and how lucky we are to have such good correspondents. I want to highlight our travel writer Helen Oon who not just suggests new places to visit but immerses herself totally in her destinations and writes so the reader can almost feel they are there. This issue she takes us to exotic Istanbul, which she describes as a scene out of Arabian Nights… you can almost smell the spices and Doner kebabs.
We also have the fabulous Dato Kee Hua Chee, self-proclaimed Best Journalist in the World. He may be right LOL! He takes us to The Secret Garden right here in Starhill, Kuala Lumpur, which produces the famed Tiffany style lamps but with precious gemstones. Yes, every single piece of the mosaic that makes up the lamps are genuine gemstones – from jade to quartz to aventurine, agate and carnelian – what could be more auspicious than to bathe the light in one's home filtered through precious gemstones? Surely the best light activator!
Our journaling guru Audrey Tan, who is also a mother of two pre-teens, shares some great ideas for bonding with one's kids through journaling. Shahreen Kamaluddin describes the difference between attention and intention, and how to combine both to create the reality you want. While Lulu Lee describes reality as it is – turning 40 is an inevitability for everyone at some stage of life, but she has given it much contemplation and lists down some thought-provoking rules to live by. For the comedy lovers among you, Phillip Lim introduces stand-up comedian Margaret Cho. While Chris Yeo emphasizes the importance of managing one's budget when embarking on a home construction or renovation, and shows you how.
We are almost in July, when Lillian Too will hold her Spiritual Feng Shui event on Sunday 8th July 2018 in Singapore at Marina Mandarin, and on Sunday 15th July 2018 at the Gardens Hotel, Mid Valley. Lillian's events are always hugely entertaining and incredibly enlightening. This year she will introduce the power of the Four Great Kings, and also the 5 Diyani Buddhas and how to invoke their blessings in your life. For anyone facing obstacles, challenged by hostility, or simply wanting to augment their lives in wealth, love or success, let Lillian show you how. Learn to awaken the spirituality in you, so you can create your own reality and totally transform your life. A Sunday so worthwhile, you really must not miss it.
Tickets are available through www.wofs.com, www.sistic.com.sg and MPH bookstores. See you there!!!