Feng Shui World is Malaysia's best selling magazine on the topic of feng shui. Like no other magazine, Feng Shui World brings the reader the feng shui angle on all things affected by the winds and waters of the world. This includes lifestyle, property, fashion, entertainment, astrology, interiors, furniture, architecture & more.
It is the most comprehensive & complete guide to feng shui & a great place supplement to any books available on the subject. Each issue also includes updates on time dimension feng shui, predictions, trends and so forth.
It is in full color, glossy and presented in an attractive manner, enabling readers to learn while at the same time be entertained.

A definitive medium that delivers your message exactly where you want it! It reaches buyers, property investors, professionals, business people, homemakers and expatriates. Those interested in feng shui are those most keen to undertake home improvements, interiors decoration and purchase health, beauty and other related products to improve their luck and fortune.

Feng Shui World brings you a fresh new concept in marketing your products, with a feng shui twist. Picture how effective your advertisement will be, when coupled with articles and features that bring forth new ideas related to your product in the practise of feng shui.
Imagine being able to educate and teach your potential clients on the benefits of a new method of enhancing their luck while introducing your product to them.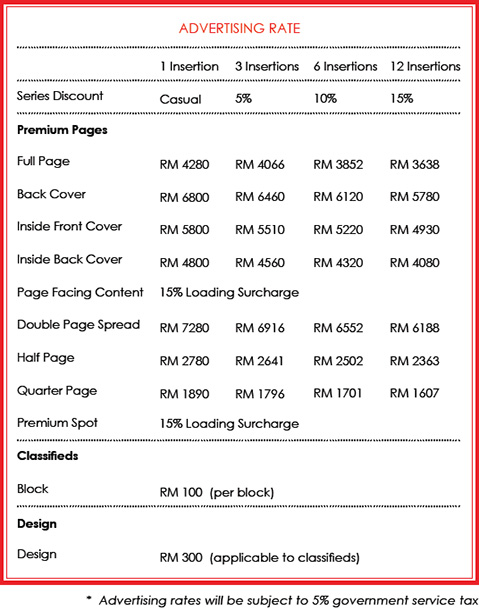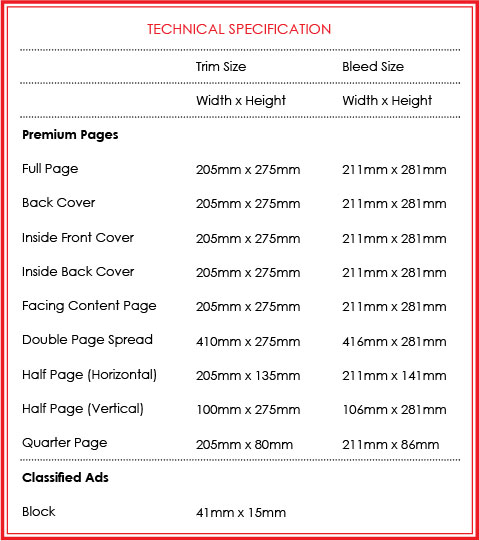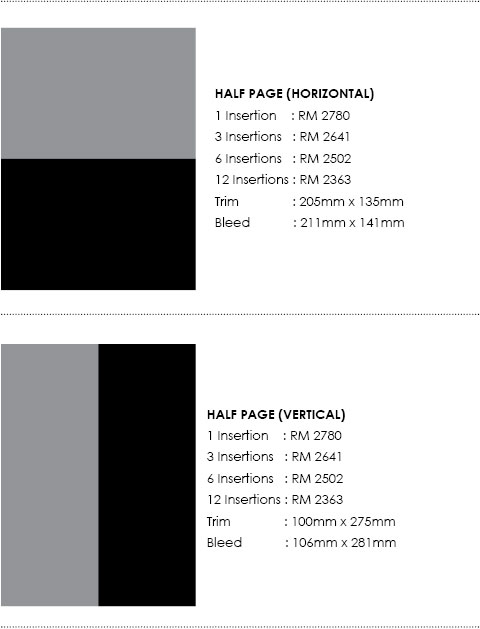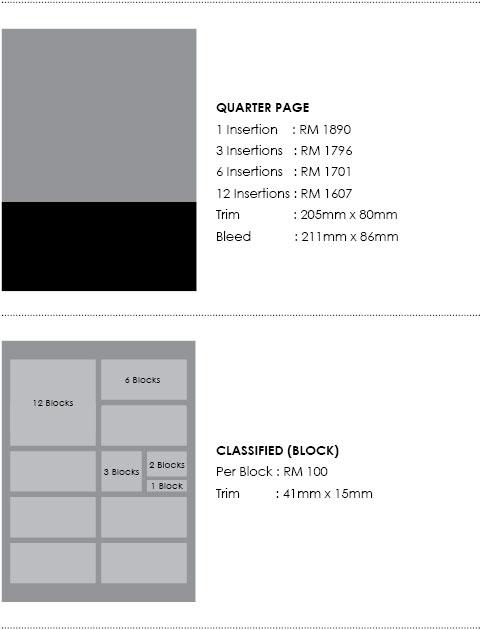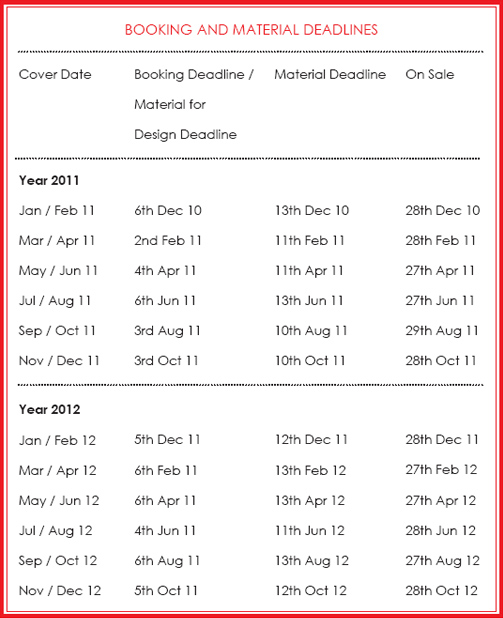 INDESIGN
All graphics must be sent as CMYK and as Tiff or EPS and should be have a minimum resolution of 300dpi. All fonts must be supplied. Please save files with .indd at the end.
ADOBE ILLUSTRATOR
Must be CMYK. All fonts must be converted to outlines or supplied. All linked images must be embedded or supplied. Please ensure file name is attached ie. .ai, .eps etc.
ADOBE PHOTOSHOP
Must be CMYK. A minimum resolution of 300dpi. Please flatten layers or
supply any fonts that are used. Please ensure file name is attached ie. .eps, .tif etc.
ADOBE PDF
Please ensure they are made at a minimum resolution of 300dpi. Must be CMYK, no spot colours, pantone colours etc. (For full pages a full spec can be provided). We accept files in EPS, TIFF, JPEG only if the resolution is at least 300dpi.